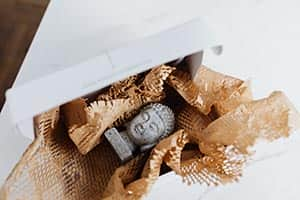 Specialized International shipping service
MMC has a specialized international shipping service that it recommends for the transport of high-value and sensitive products. Examples of businesses that can greatly benefit from these services are those involved in car transportation, medical equipment, museum and fine arts, and electronics and engineering industries.
When handling highly sensitive items such as laboratory equipment, archaeological artifacts, or electronics, some shipping companies utilize custom methods and specialized equipment to cater to their customers' particular needs. Specialized vehicles such as climate-controlled trucks and generator-powered fleets can keep sensitive and high-value products in good condition even during long travels. Meanwhile, satellite and real-time online tracking of shipments ensure the timely arrival of goods and equipment. These exclusive benefits set them apart from other companies that offer transport services.
.Companies that provide specialized shipping services also employ strict measures to ensure safety and on-time arrival of goods. Drivers are equipped with smartphones to allow them to easily communicate with the customers or management. Also, satellite and online trackers are enabled in the trucks to easily determine the location of the cargo. Customers can also track their shipment by inputting their reference code in the transport service provider's website